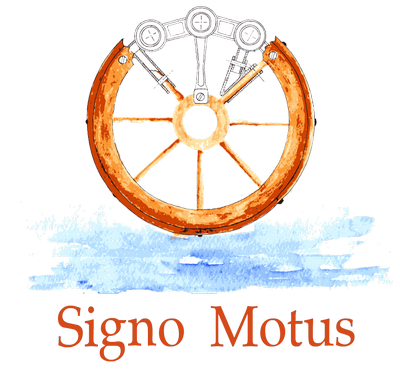 System Manager & Software Developer
Signo Motus is a research intensive Italian SME established in 1994 with Headquarters in Messina, (IT) and a Technical Unit in charge of ICT deployment in Pisa, (IT). The core business is represented by R&D and industrial applications in: robotics, smart materials, assistive technology and ICT. Signo Motus has acquired an important experience in the management of National and European R&D projects.
Mission: to take advantage of research and innovative solutions covering the gap, "in signo motus" (in the name of movement), between modern bioengineering and their real clinical applications. Precompetitive advantage is achieved through basic and applied research oriented to the aforesaid fields. A multidisciplinary R&D team with several years of experience provides innovative solutions and services
Your Profile
The IT Manager / System Administrator for our company leads the charge in helping our company run efficiently and more effectively! This person will be responsible for all computer systems, networks, software data infrastructure, information security and IT team members. The IT Manager will help deliver high quality and innovative service to both internal and external customers to help us accelerate the growth of our company. The desired profile will be also involved in all phases of the software development lifecycle which include: gathering and analyzing user/business system requirements, responding to outages and creating application system models. She/He participates in design meetings with clients to refine, test and debug programs to meet business needs and sometimes direct third party partners in the achievement of business and technology initiatives.
Essential Job Functions:
Set objectives and strategies for the IT department to help the business deliver on its initiatives and growth plans;
Research and make recommendations of new technology to help our entire business operate with excellence and achieve it strategic goals;
Responsible for the maintenance, configuration, and reliable operation of computer systems, network servers, and virtualization;
Install and upgrade computer components and software, manage virtual servers, and integrate automation processes;
Troubleshoot hardware and software errors by running diagnostics, documenting problems and resolutions, prioritizing problems, and assessing impact of issues;
Provide documentation and technical specifications to IT staff for training, planning, and implementing new or upgrades of IT infrastructure;
Perform or delegate regular backup operations and implement appropriate processes for data protection, disaster recovery, and failover procedures;
Develop, test and implement new software programs;
Design and update software database. This includes, but is not limited to: Software Applications, Web Sites, Data Communication Processes and User Interfaces;
Test, maintain and recommend software improvements to ensure strong functionality and optimization;
Work with experienced team members to conduct root cause analysis of issues, review new and existing code and/or perform unit testing;
Identify ideas to improve system performance and impact availability;
Resolve complex technical design issues;
Analyze user requirements and convert requirements to design documents;
Make good technical decisions that provide solutions to business challenges;
Provide comprehensive support to internal customers; achieve resolution to outstanding problems or issues.
Job Requirements:
Associate or Bachelor's degree in Computer Science, Information Technology or a closely related field, or equivalent experience required;
3-5 years of database, network administration, or system administration experience;
System administration and IT certifications or other network related fields are a plus;
Working knowledge of linux operating systems (with particular reference to Debian and derivative distributions), cloud infrastructure management (AWS), virtualization systems (VMWare), container technologies (e.g. Docker), LAN (Local Area Networks) and WAN (Wide Area Networks), Firewalls, WiFi Networks;
Experience with scripting and automation tools;
Relevant knowledge of web oriented programming languages: Java, Groovy, Javascript, CSS, HTML, PHP;
Knowledge of sw development frameworks (Grails, Spring MVC, JPA, Hibernate, Spring security, Bootstrap);
Knowledge of build systems (Maven, Gradle);
Knowledge of software versioning tools (Git, Svn);
A proven track record of developing and implementing IT strategy and plans;
Strong knowledge of implementing and effectively developing helpdesk and IT operations best practices;
Expert knowledge of security, storage, data protection, and disaster recovery protocols;
Outstanding communications and interpersonal skills;
Excellent analytical, problem solving and innovation skills;
Possess up-to-date knowledge of technological developments in the industry;
Possess strong problem solving and decision making skills while using good judgment;
Solid understanding of data analysis, budgeting and business operations.
---
Place of work: Messina
Application deadline: 30/September/2020
apply