Systems for Telemedicine and Home-Care
Habilis is a web based software platform developed within the context of the CLEAR project, one of the biggest research initiative at European level in the area of the telemedicine.
The Habilis Platform allow clinicians and therapists to create and manage clinical protocols for home rehabilitation.
Patients completing the hospital rehabilitative therapy cycle risk to lose the benefits gained and to undergo a slow but inevitable process of regression. With Habilis, patients can carry out the rehabilitative treatment either at home or in the rehabilitative "kiosks" present on the territory, so they can exercise more frequently and with longer rehabilitative cycles, reinforcing the already gained results and even improving the results reached at the time of discharge from the hospital.
Habilis provides tools for synchronous and asynchronous communication (video conference, chat, messages) allowing the patient to interact efficiently and safely with the health personnel, avoiding tiring and costly transfers and long waits in hospital.

Main Therapist features:
Definition of multimedia libraries of exercises;
Scheduling of rehabilitation sessions;
Compliance validation on performed activities;
Live communication with patient in videoconference;
Assessment patient progress.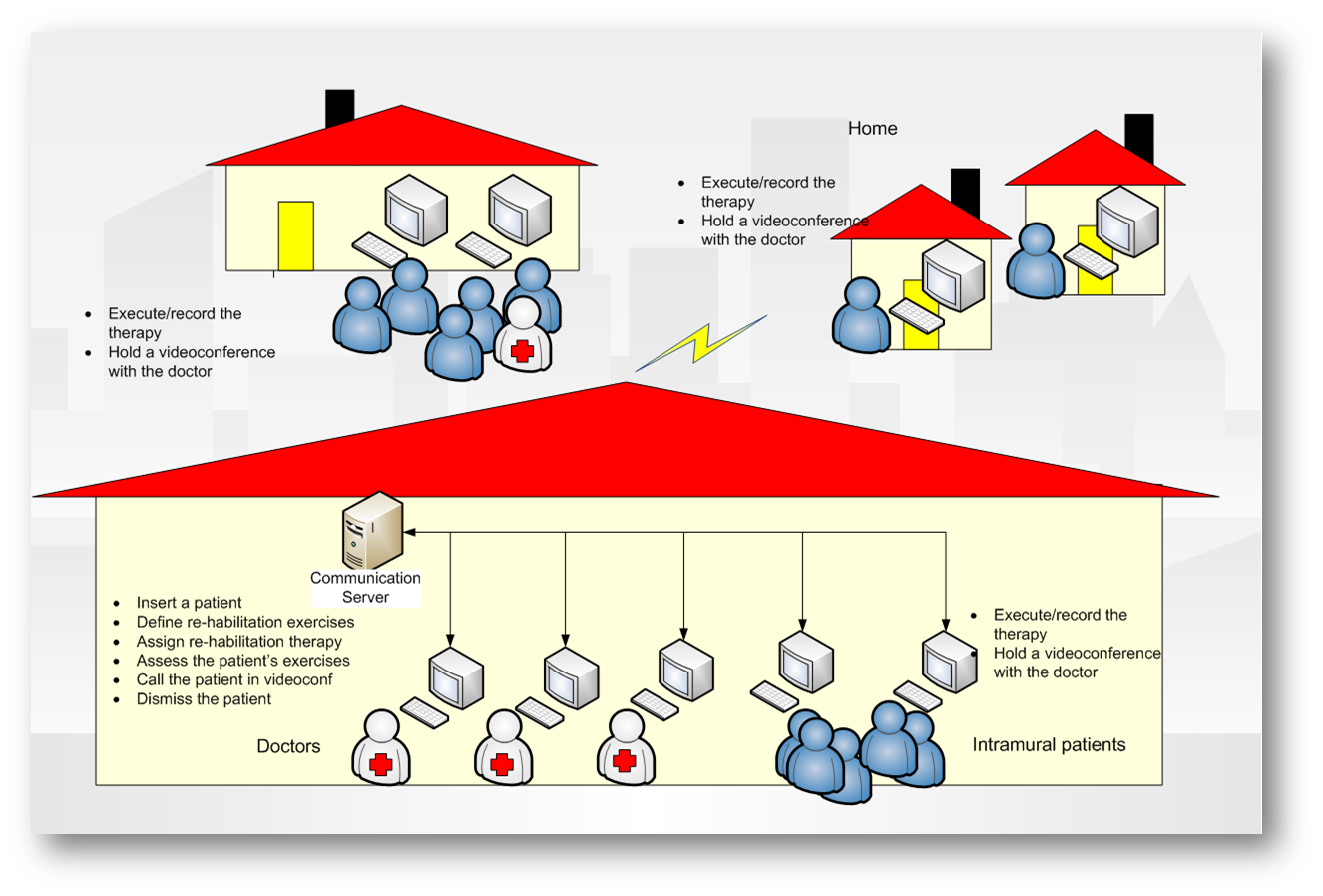 Main Patient features:
Browsing on the scheduled sessions;
Recording of the performed activities;
Automatic data transmission of the executed exercises;
Live communication with therapist in videoconference.